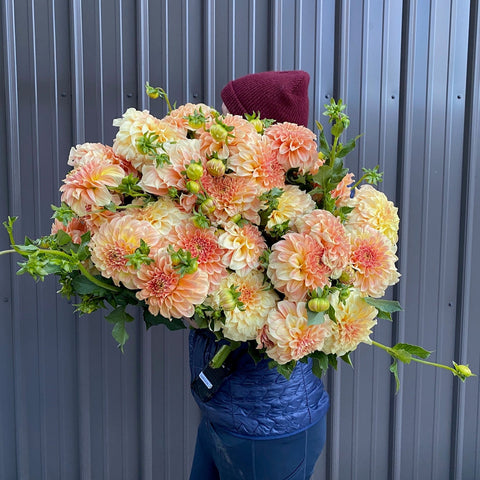 Plant Dahlias
Dahlia Bracken Sarah
B FD LB
This large ball dahlia has a soft yellow base color with a peachy accent. The plants are quite tall and robust with nice strong stems for cut flower production.  Bloom is about 6". Definitely recommend support netting or trellis. Blooms late. 
Estimated to ship in late March into April, after all Early orders are fulfilled. No specific delivery date guarantee. We will use insulation and warmers at our discretion, dependent on weather. 
**If you want early arrival, please add the Early Shipping item to your cart. See item description for details.**
See FAQ for more information.