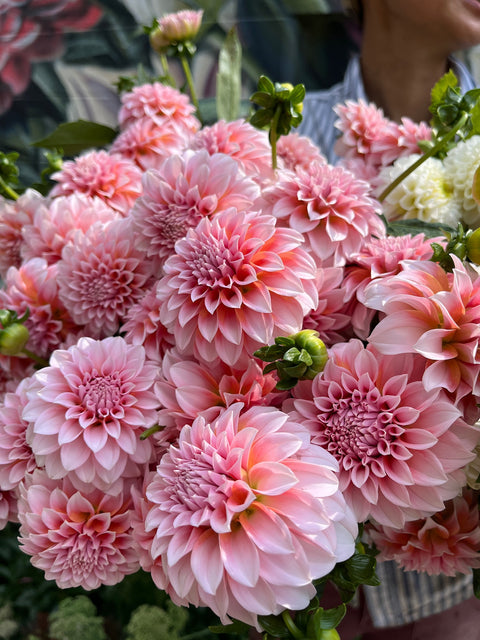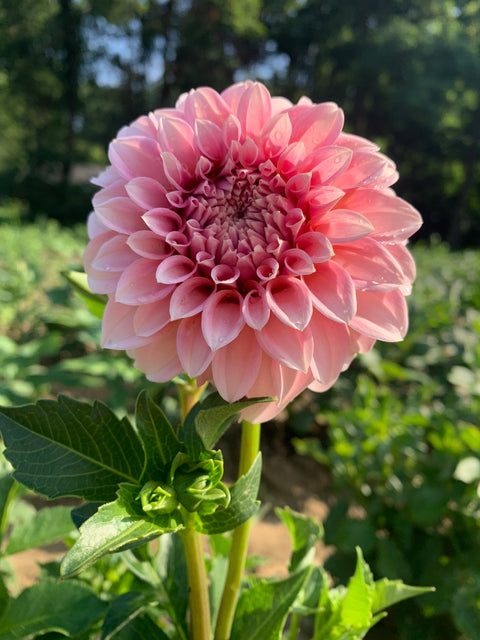 Plant Dahlias
Dahlia Peaches N Cream
One of the most beautiful dahlias we grow, these petals are a stunning peachy-pink towards the center and fade to white at the tips. When fully open they have a very full ball shape, with petals gracefully curling back. Blooms are 3-4.5" and are one of the first varieties to begin producing. The plant is 42-54" in height. As with other bi-color varieties, some variation in color is to be expected. Not to be confused with Peaches & Cream that you can buy more readily available. This one is super creamy and soft peach!
Estimated to ship in late March into April, after all Early orders are fulfilled. No specific delivery date guarantee. We will use insulation and warmers at our discretion, dependent on weather. 
**If you want early arrival, please add the Early Shipping item to your cart. See item description for details.**
See FAQ for more information.