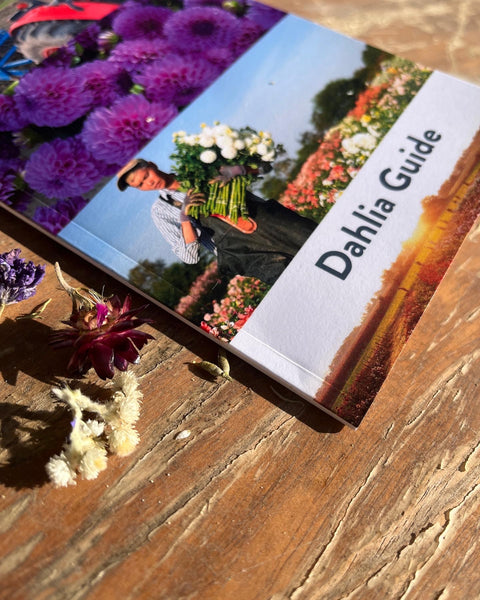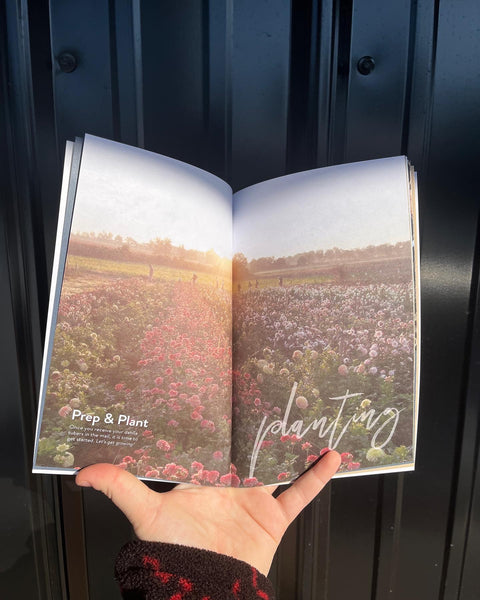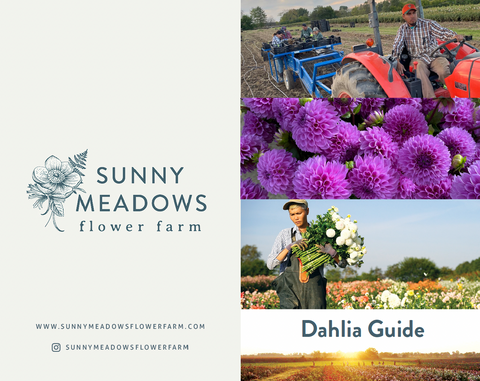 Plant Dahlias
Dahlia Care Guide PDF
Introducing the first ever dahlia care guide from the Sunny Meadows team! All of your questions are being answered with this all inclusive guide. As soon as you open your dahlia tuber package until the end of season digging time, we have you covered. In this informational guide we cover the art of planting, prepping, maintaining, storing, digging, and more! Get your very own downloadable copy today and become an expert dahlia grower!! We cannot wait to share our knowledge with all of you. Thanks for shopping locally. This is a great option for our international folks!! Instant access to a world of dahlia possibilities!
**This is the Printable PDF version. Once you purchase you will receive an email from SMFF giving you access to the PDF via your email address given at Checkout. Be sure to watch for an email, and please do not share the link with anyone else.**
Details: 24 pages; imagery & information included.