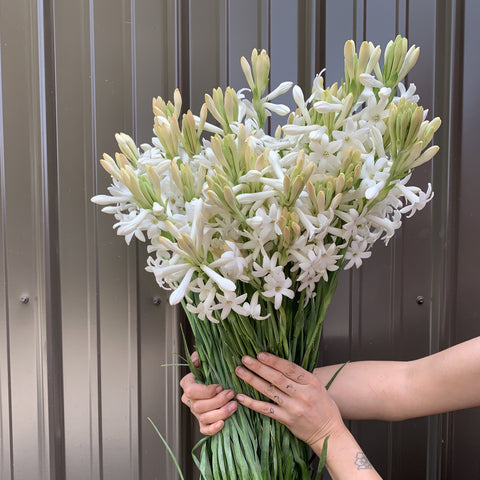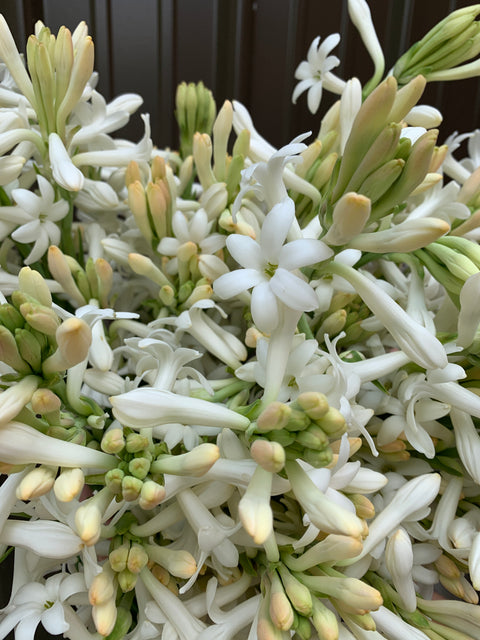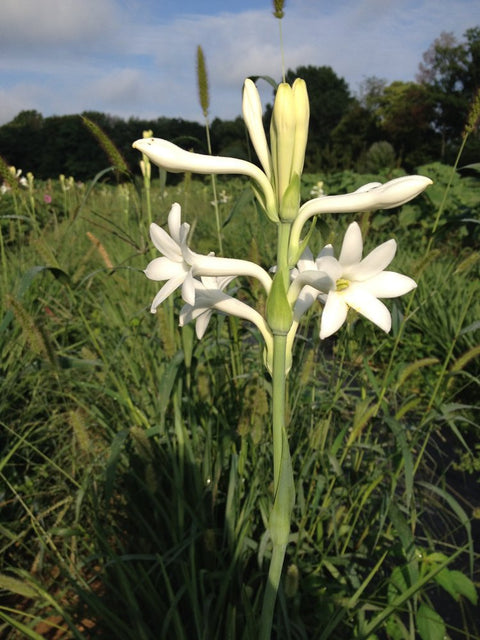 Plant Dahlias
Tuberose
Single flower variety. The best smelling thing on the farm. The tubers need dug up in colder areas and stored like dahlias.

The large are baseball size clumps that should flower 1st year, plus give you lots of baby tubers attached to it for future expansion of your tuberose patch.

Regular: We also have tubers 7 cm/+ circumference, about 1 inch in diameter. These thumb size tubers should bloom first year. 
See FAQ for more information.