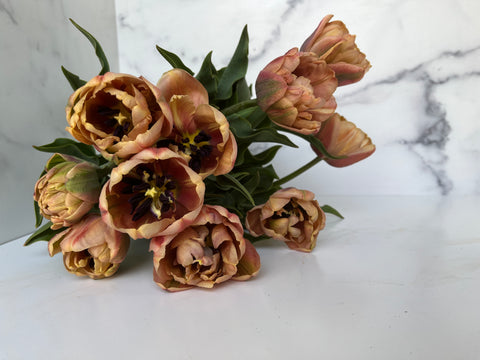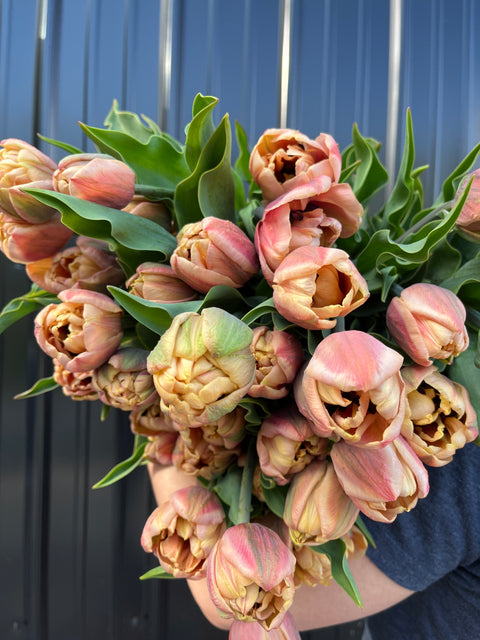 SMFF
Tulip-LaBelle Epoque
A new tulip, this is a beautiful caramel accented with soft pink and apricot. It's great reat for those who love muted colors. The layered, double petals create a lush appearance.
Height: 22-24"
$18 for a bag of 10 bulbs.  
**Please choose number of bags you want to order, not number of bulbs.**
Shipping starts in October.