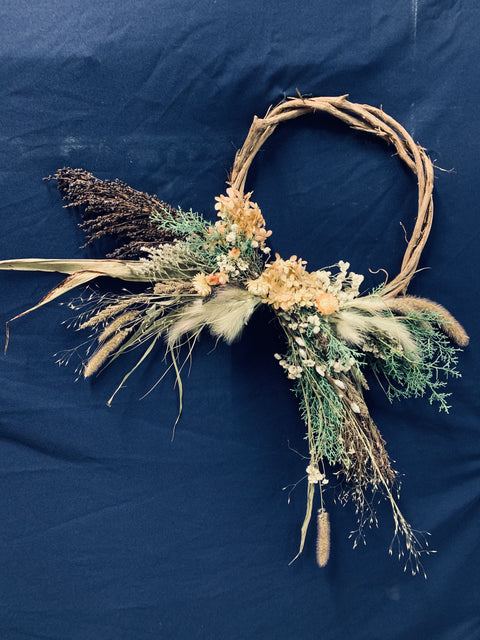 SMFF
Holiday Wreath: Grapevine Base Designer's Choice
This wreath is designed to have the grapevine base exposed.  Shape and amount of the base that is covered determined by the designer.  We love these ones, so hope you do too!  If you are indecisive, this is the way to go and we can custom make you a beauty!
All grapevine bases are handmade from foraged grapevine from the forest, therefore is not bent to an exact size.  The wreath will be fitting for a door or wall, and will fit inside a 20x20 box.
Contact us for custom orders if you would like a larger size.
Please note: Each wreath is handmade and may be different as shown.