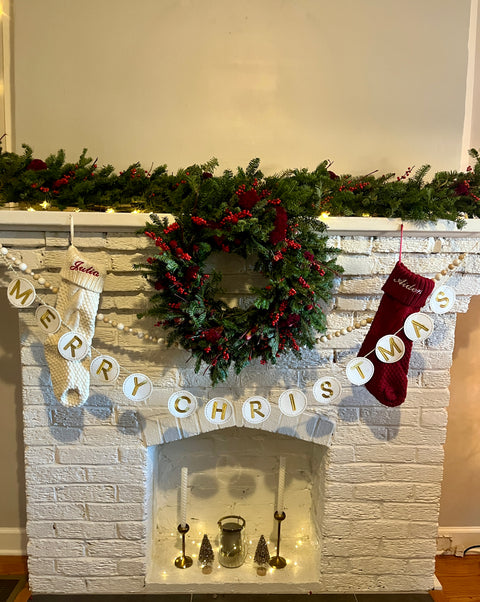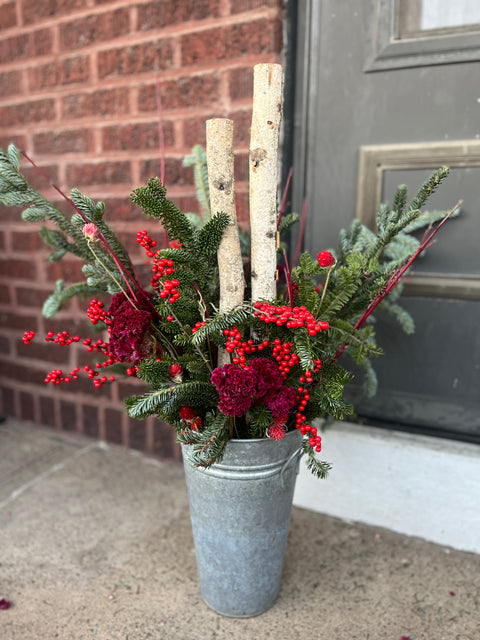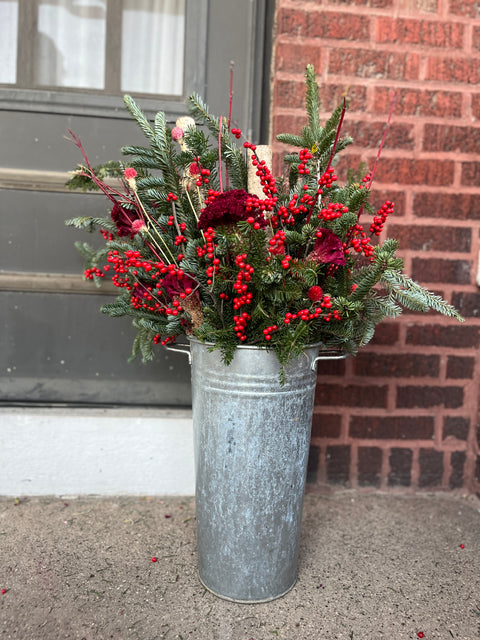 Sunny Meadows Flower Farm
Holiday Entryway Bundle: Berry Festive
Each item in the set includes Fraiser fir evergreen base with red twig dogwood, red celosia, red gomphrena, and red winterberry!

SWAG BUNDLE: 1 medium wreath, 2 swags, 2 extra large planters
GARLAND BUNDLE: 1 medium wreath, 2 large planters (with birch poles), 10 ft garland
Local Delivery Only (includes planters that are not shippable)
Wreaths in this bundle are Medium 24" across (standard size: a great size for hanging on your door). 
Local Delivery recipients must live in  **Columbus, OH area only**.  $50 minimum order for delivery.