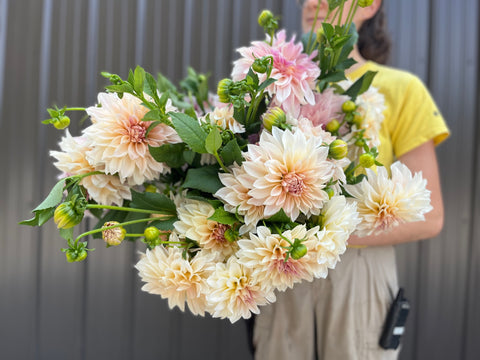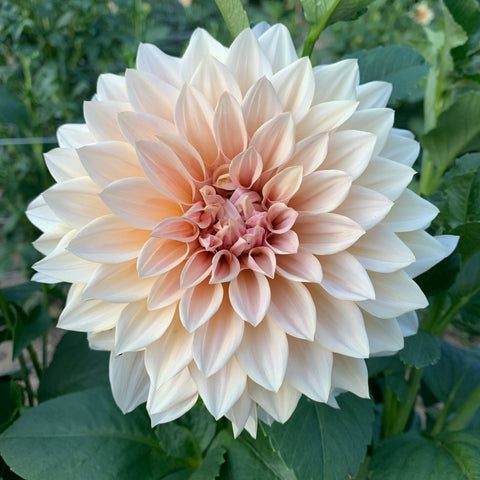 Plant Dahlias
Dahlia Café Au Lait
A ID PK
The most popular large dahlia of them all! These beauties have large blush flowers, some of them are shades of pinks or peach. Some will start out pinker than others, and you can have variation even on the same plant, but they are all pretty blush by the middle/end of dahlia season.  When selling our dahlias as cut flowers to florists, we sell them as separate items with a Cafe Any bunch, and Cafe Cream for those that have more specific color palettes for their events.
Bloom size is 6-8" and the plant height is 36-48"
Estimated to ship in late March into April, after all Early orders are fulfilled. No specific delivery date guarantee. We will use insulation and warmers at our discretion, dependent on weather. 
**If you want early arrival, please add the Early Shipping item to your cart. See item description for details.**
See FAQ for more information.