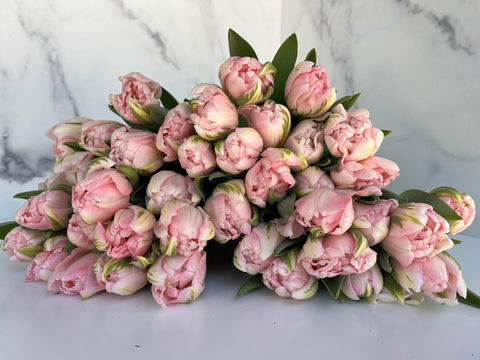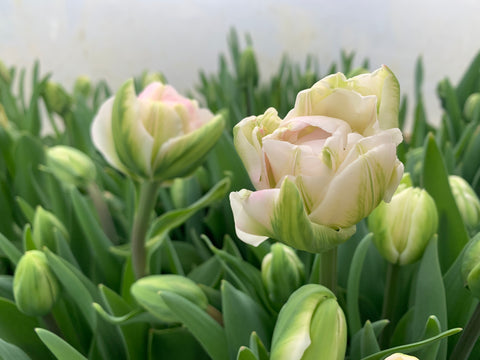 SMFF
Tulip-Finola
The fluffy, layered blooms are ivory to blush edged with light pink. The pretty blooms open up as a double and the stems are very sturdy.  Some of the blooms are more pink than others, we think due to the type of spring we have.
Type: Double Late
Color: White to Blush
Height: around 18"
$16 for a bag of 10 bulbs.  
**Please choose number of bags you want to order, not number of bulbs.**
Shipping starts in October.