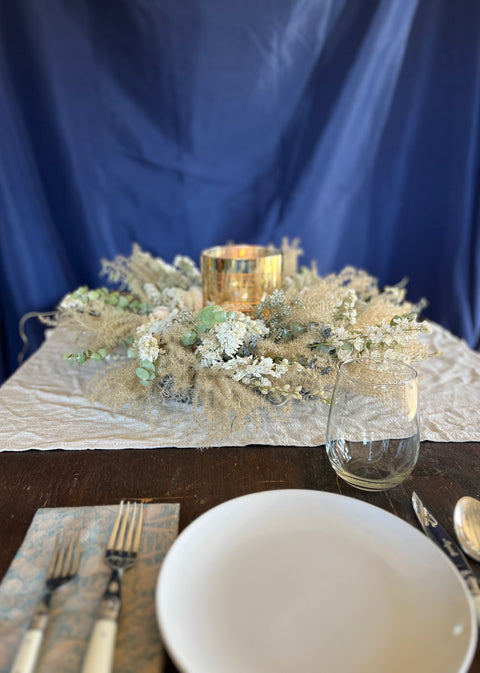 SMFF
Dried Wreath-Snow White
These wreaths are perfect as a centerpiece or to hang on the wall. Dried wreaths stay beautiful for months if they are kept out of direct light. See the photos for design ideas of how to decorate your table. 
This wreath is a new white wreath for the season. Every year our dried flower selection changes and so does our white wreath option. We are excited about this new creation.
A small wreath is approx. 14" and medium wreath is approx. 16"
Please note: Each wreath is handmade and may be different as shown.