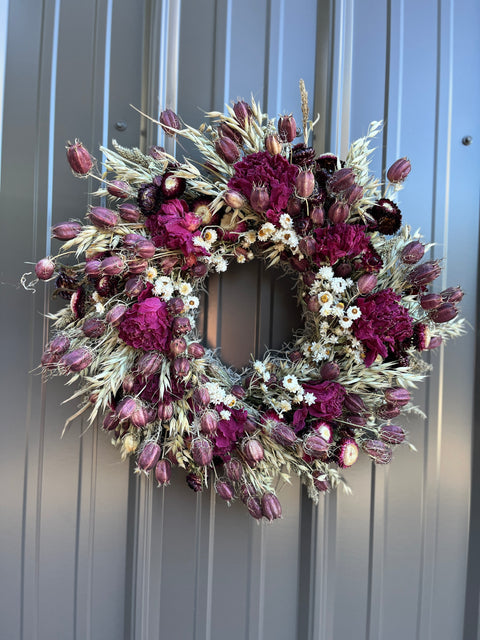 SMFF
Dried Wreath-Dark & Moody
We love dark flowers here at SMFF because it shows there is beauty in darkness. Check out our different versions of darker tones, each one of these photos a different interpretation of the same idea.  Bring out your dark side!
A small wreath is approx. 14" and medium wreath is approx. 16"
Please note: Each wreath is handmade and may be different as shown.