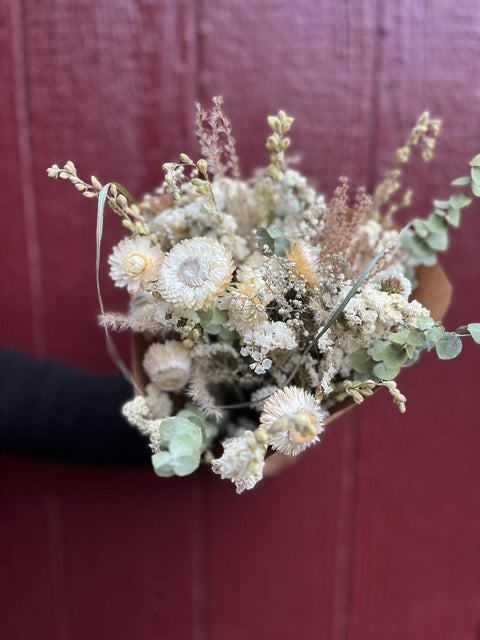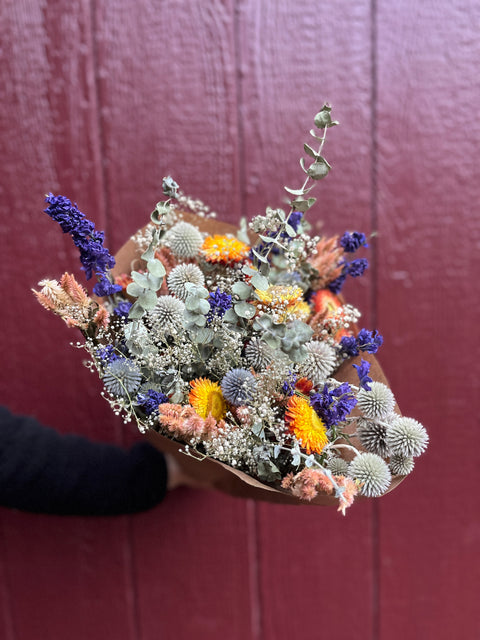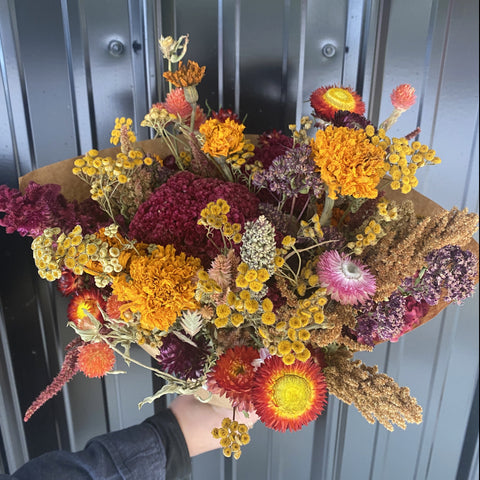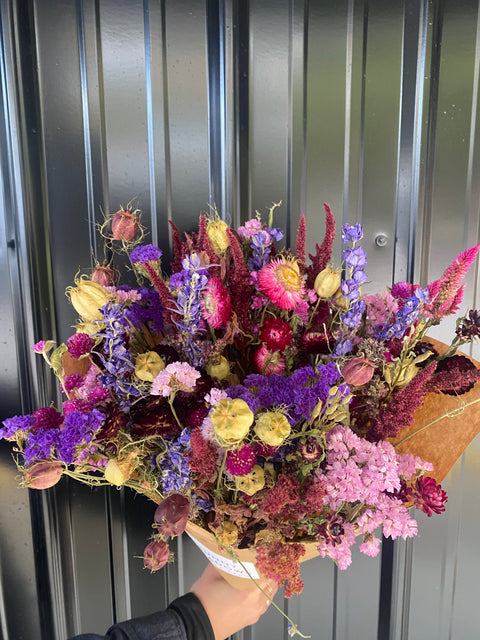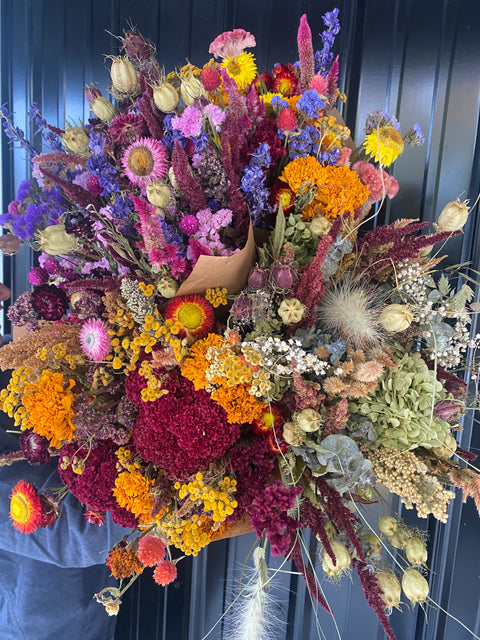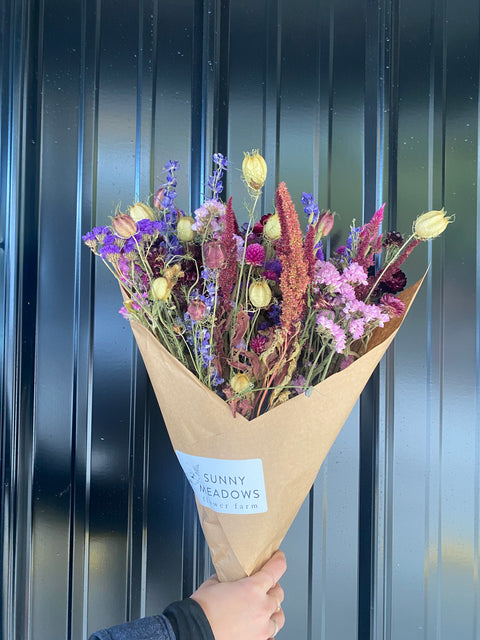 Sunny Meadows Flower Farm
Dried Bouquet
Our bouquets are available in 2 sizes and are a combination of growers choice dried florals to make the most beautiful bouquet. They come in purple, neutrals, fall tones, and bright/cheery colors. Bouquets may include: various foliage, hydrangeas, nigella pods, larkspur, gomphrena, marigolds, celosia, statice, strawflower & much more.
Available in either a regular (about 25 stems) or a deluxe size (about 50 stems), make your home pop with these beautiful dried blooms. 
All bouquets are made to order so they will vary based on available products and designer. We look forward to shipping this beauty your way!