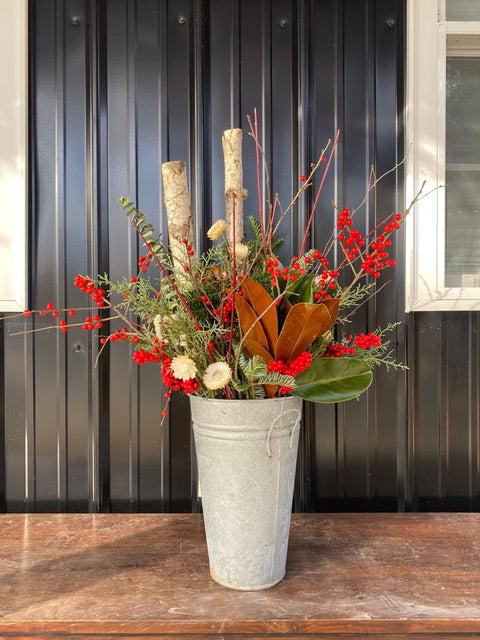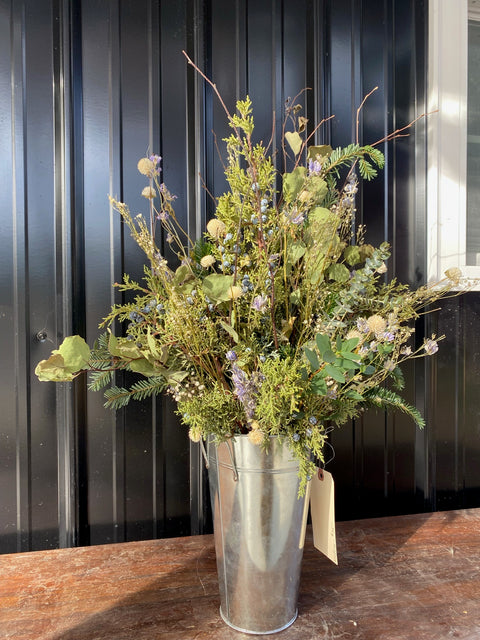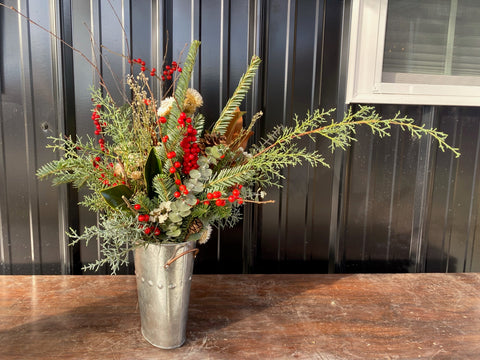 SMFF
Holiday Evergreen Planter
*Prices are for 1 planter.* These planters are designed in an assortment of sizes in galvanized tins. They are made of mixed evergreens and pinecones, and come in 2 color choices. The greens are nestled into peat, so water lightly occasionally to keep the greens hydrated. They will last throughout the holiday season.

Extra small are in a 5" container and are perfect for a table top. 
Small are in a 7" container. 
Medium are in a 9" tin. 
Large are in a 12" tin. 
Extra- Large come in a 15" container and are perfect for a front porch. They are the only size to include birch logs.
Local Delivery $50 minimum order in the greater Columbus area. Sorry, cannot ship these.